The Whole Story
---
I became the second owner of this Trans Am GTA in 1993, fulfilling a dream of mine to own a clean original black early GTA model. For a young 22-year old F-body fanatic, this was absolute paradise.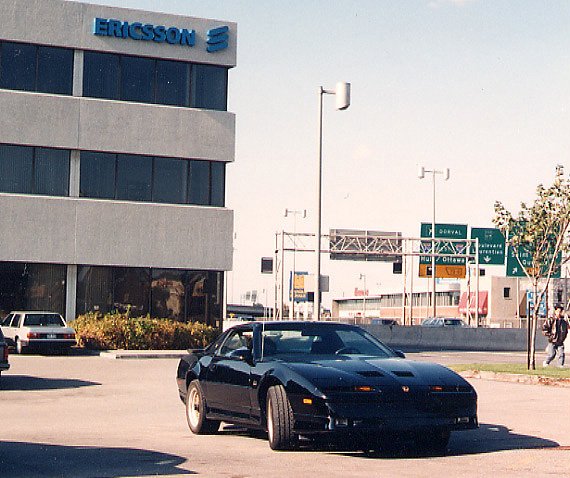 1993
At the time, I had graduated from University and was 5 months into my career as an engineer, and it was fast becoming obvious I desperately needed a newer and more efficient car for the commute to work. I was looking at late 80's Honda Preludes or Acura Integras as potential commuter cars, but always harbored a burning desire to own a rear-wheel drive sports/muscle machine like a Mustang GT, Camaro IROC-Z, or Firebird Trans Am. I test-drove a ratty red 1988 Trans Am GTA trying to 'get it out of my system', and it almost worked. I was being practical: the chances of ever finding an unabused GTA, IROC, or Mustang were not very realistic.
1993
Not even 24 hours after the disastrous test-drive of the '88 GTA leading me to abandon completely my notion of owning an F-body, I spotted an ad in the Montreal Gazette for a clean black 1987 Trans Am GTA with... 26000 km? I was curious and called: no it was not a typo (I was expecting 126000 km, not 26000). The car was an occasional Sunday cruiser and was all original, as purchased in the summer of 1987. I just HAD to have a closer look at it.
1993
I brought my dad along with me to discourage me from jumping into owning what could become a troublesome money pit. Instead, after my road test, my dad surprised me by encouraging me to purchase it ASAP. I was simply not ready for this, financially or emotionally. My grandparents selflessly stepped up to the plate and went to bat for me... they loaned me what money I was missing to be able to purchase this practically brand-new car.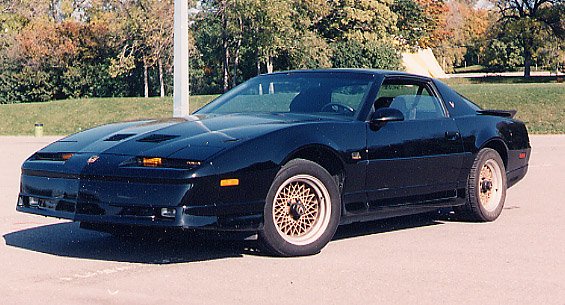 1993
The car has served me well over the past 7 years, and has taken me through fun times and rough times. I've learned much about car maintenance and how to care for an automotive finish (unfortunately, by trial and error, but such is life). But best of all, I've spent countless hours just DRIVING the thing. Not necessarily racing it or beating on it, but just driving it and experiencing every little ounce of joy it could induce in me. Knowing full well that I never overdid any abuse I decided to heap on it, I never felt guilty showing off the car's grunt now and again.

1997
It runs great, and has curiously enough been running better with each passing year as many of its earlier glitches have mysteriously disappeared over the years of stretching its legs!
1999
As mentioned earlier, it's been with me through many of the major steps in my life. Building a career, marriage, and now fatherhood. There are so many memories of family and friends, work and play, that the car has become a part of me.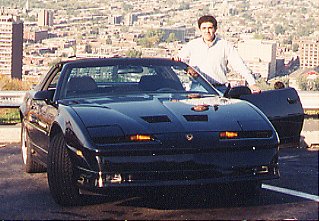 1994
1999
2001
---