---
End of 2003 season for the GTA
---
Back to the old routine... only about 3000 km for the year 2003, what with the failed A/C system and all. Nonetheless, by August my employment situation had been greatly improved, once I took the initiative to seek out better working environments. Tough choices, and lots of stressful situations, but by September I was back to enjoying driving. It did manage to find its way to my work garage a few times by the end of the year.
So at the very worst, it can be seen that the car is noticeably filthy at its moment of storage. This proves that the car was at least thoroughly enjoyed as the weather got cooler.
This is probably the coldest that the car has had to roam the streets, while in my possession. It was an indicated -12 C that day.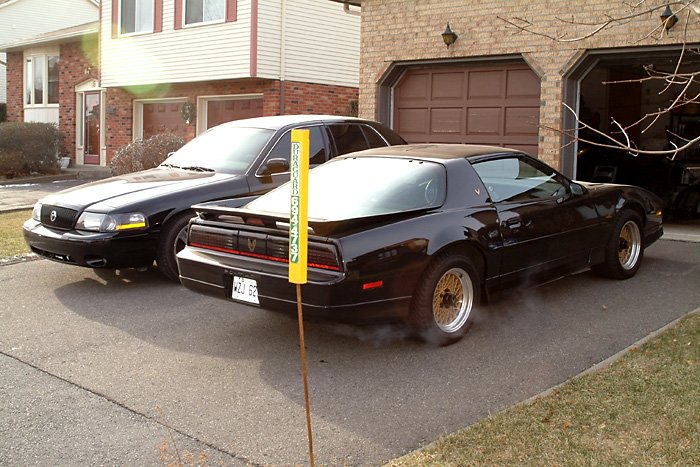 So 2003 may close with barely 3000 km on the car for the year (an all time low, to be honest, in the ten years I've owned the car) but 2004 promises an A/C rebuild and possibly other little improvements (fuel pressure checks, exhaust system integrity checks, new tires, etc.).

---