Coming Home
---
Time to come home, after a final cleanup and polish/buff.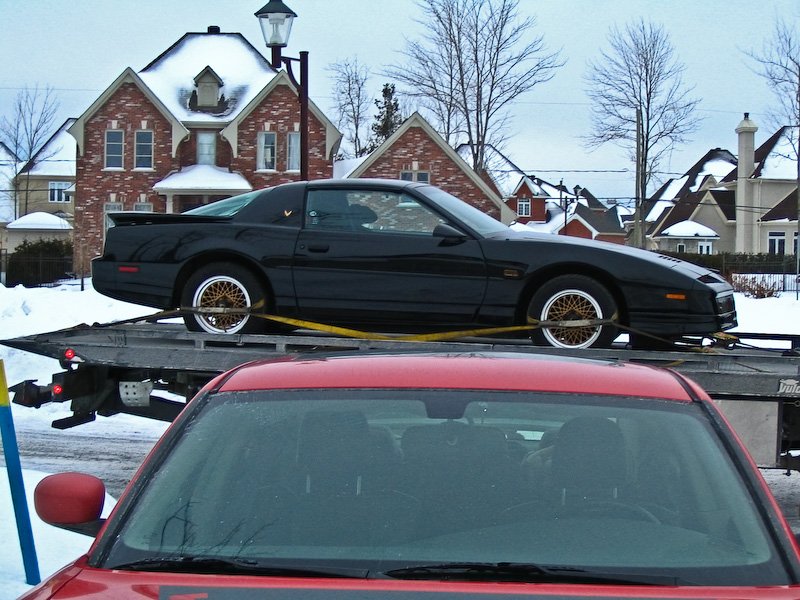 Much snow had fallen during the repairs. Luckily, we secured a flatbed and waited for a dry day to bring the car home. It was quite the feeling to see this car coming down the street, back where it belongs!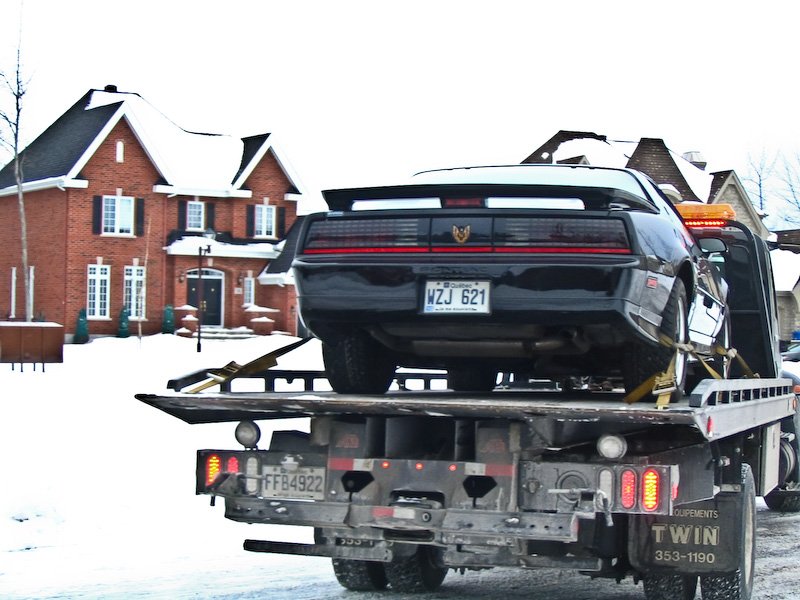 Ready to be tucked away for the winter season, with hopes of a better 2009 ahead.
---