2005: Cool and Frosty
---
As with the WS6, the anticipation of the birth of my second son had me spending a lot of time in the garage trying to keep my mind off the stress. One little technique I discovered was the 'transparent hood' trick. Works great indoors, but I'm still perfecting it for outdoor use.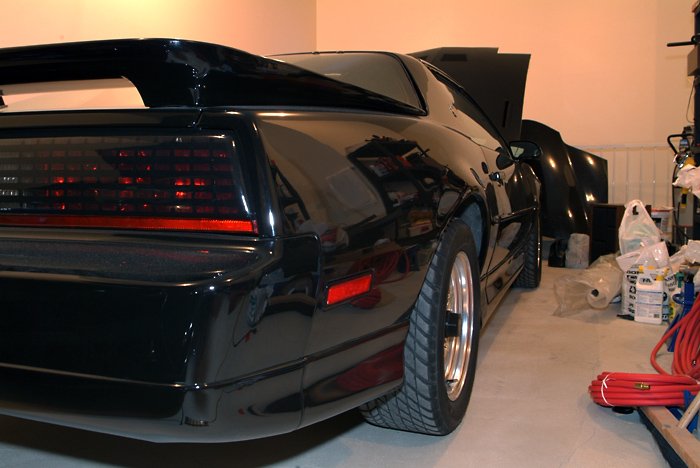 As in 2004, the battery needed a little help in getting started for 2005. I guess it's beginning to show its age. Nonetheless, after a little prep and a belly full of fresh engine oil, the car was ready to hit 2005 with full strength.
A lot was initially planned for 2005, but eventually it ended up that the 1978 Trans Am grabbed most of the attention (and the mileage). The fact that my wife was home with our kids for that whole year gave me the opportunity to spend some quality time with that 27 year old car on a daily commute basis. Nonetheless, the GTA did get a fresh charge of R12-compatible refrigerant in the system, which did wonders for the cooling ability and resurrected the A/C unit. The car ended up being the coldest of all my A/C-equipped cars, the almost-new Mercury Marauder included!
So the car did do a lot of car show visiting (which was much more comfortable now that the A/C was working, so I could bring my oldest son with me). But mostly it did a lot of commuting to and from work as well as to special occasion like pool parties at friends' houses and such.
2005 saw me meet up with a friend I hadn't seen in over 25 years. Ironically, he was into Trans Ams as well, having owned a 1979 Special Edition at one point. He managed to score a fantastic deal on a great 1988 GTA, also a 305 TPI but with the manual 5-speed transmission. The car felt excellent to drive... it was a real trip to experience the same motor as in my GTA in the same factory stock shape but with a manual transmission!
---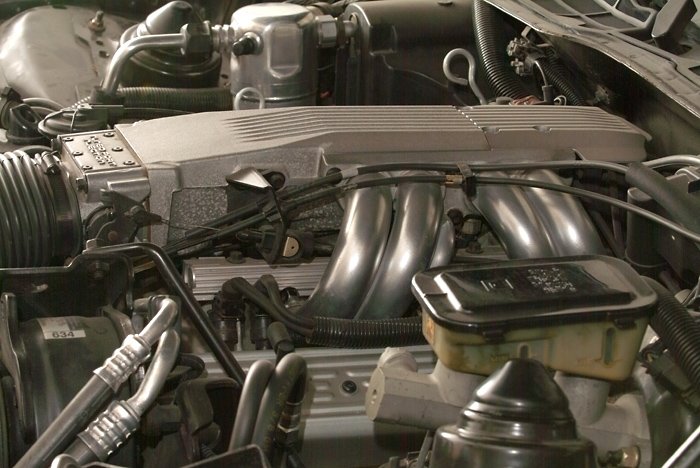 Speaking of engines, it still amazes me how well this Tuned Port Injection system works. Having spent a lot of time with my 400 cubic inch 1978 Trans Am, I'm amazed at how similar a small 305 cubic inch motor with a 3.23 rear gear ratio can feel with respect to a 400 cubic inch torque monster with a 2.56 rear gear. I'm a big fan of modern technology and this car is a perfect example. It's amazing how this is basically engineering from the early 80s (since it took a few years to hit the market in 1985). Hard to believe that when my 1978 400 cubic inch engine was still considered still fairly new, engineers were working on something this efficient!
At 126804 km, the car was parked for the winter once again. A short season of just under 2500 km, it was nonetheless better than 2004's measly 1700 km run. The reality is that this car is becoming more and more of a "classic" as the years go by and it remains in its current condition. 2006 will bring fresh tires and perhaps some other goodies.
---