2004: The nice photos
---
With the neighborhood still not much more than a big dust bin, it was hard to keep black cars clean. I tried to keep the usage of this car to a minimum to avoid having it get caked in dust and mud. It did manage a few outings like the yearly F-body parade laps at the local Cummins 500 race event.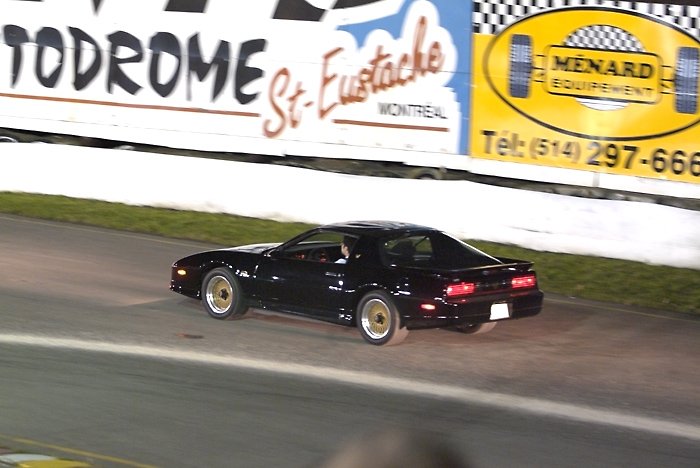 That's always a fun event, and gives the old girl a chance to do what she does best: show off in front of an audience. There was much rubber left on the main straightaway that night!
---
One of the advantages of living just off a golf course is the scenery. As luck would have it, the car was spotless clean on the storage date so I took advantage of the photographic opportunity.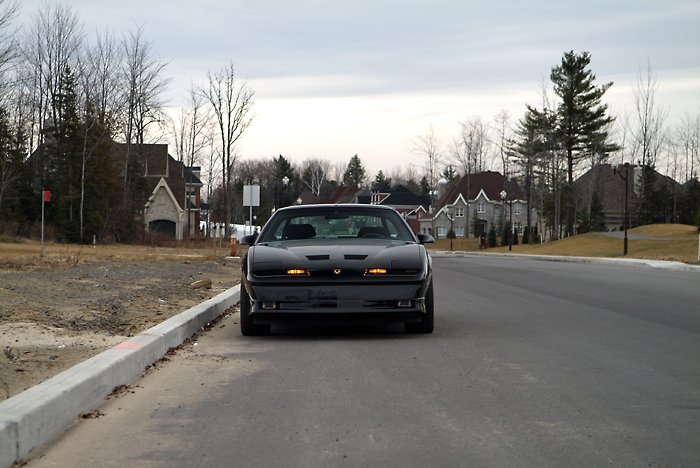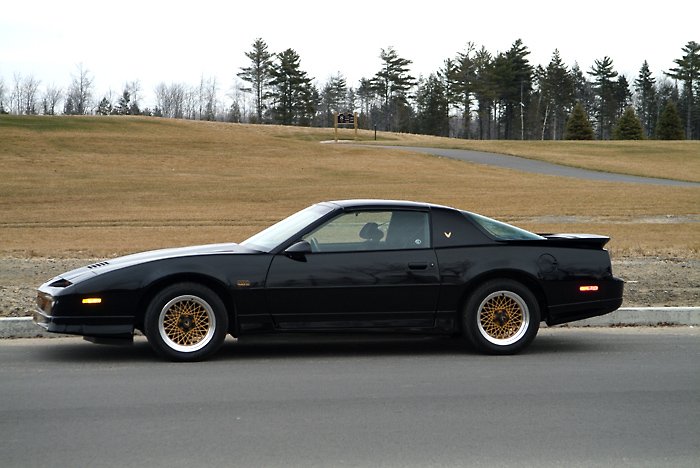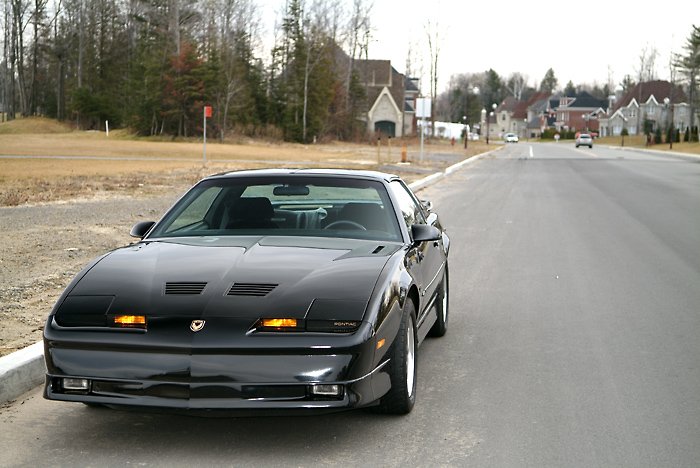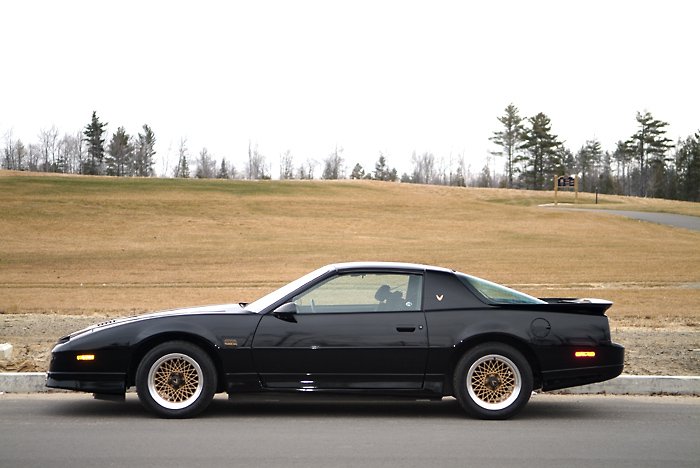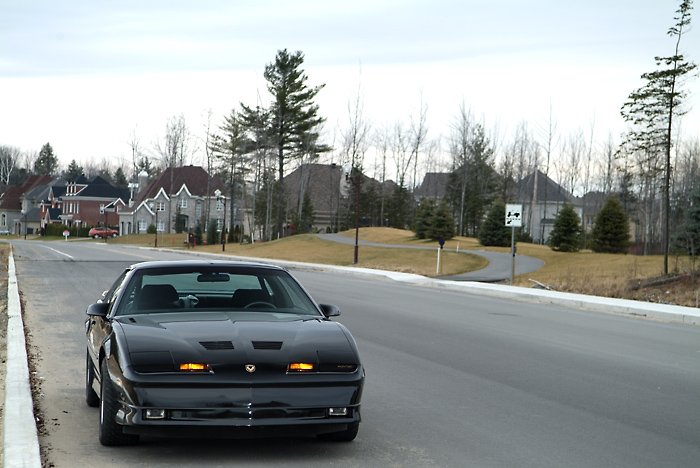 So with 124390 km on the clock, the car said goodbye to 2004 in the comfort of a brand new house.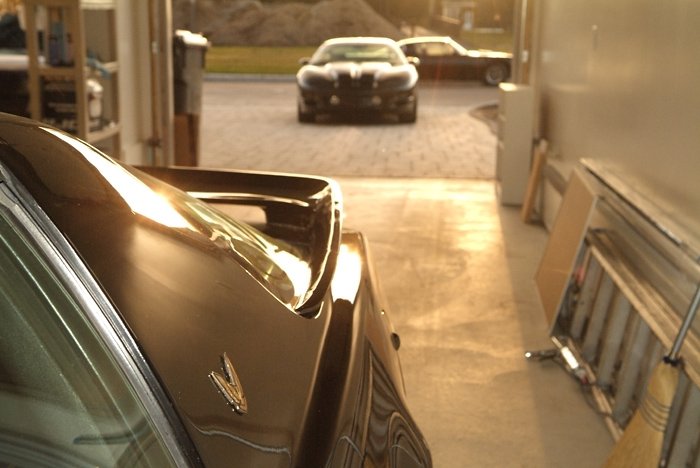 ---