2010: Paint!! (W72)
---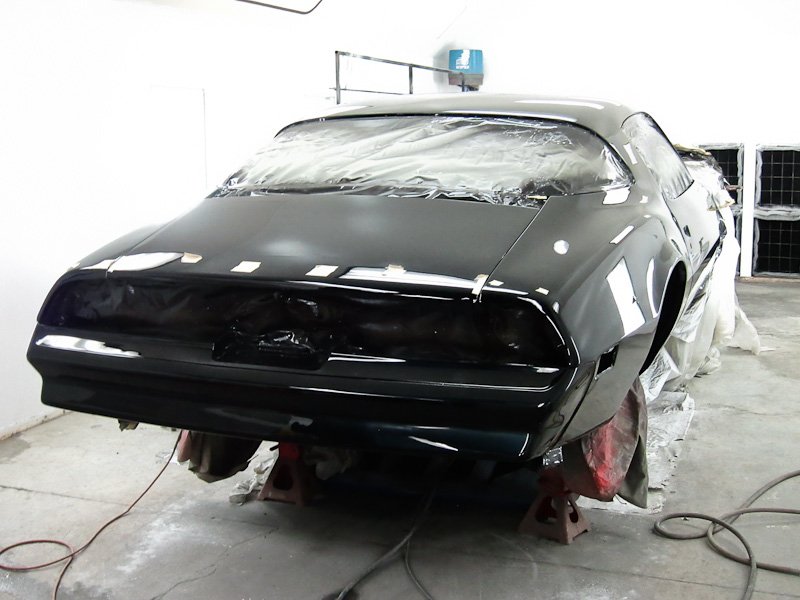 I am sure that one of the motivating factors behind why so many car guys love to get involved in multiple restoration projects is this moment: seeing the fresh paint job for the first time. As exciting as when I first saw the fresh paint on my GTA's nose after the 2008 repairs, but many times more exciting when it's the entire car. And in black !!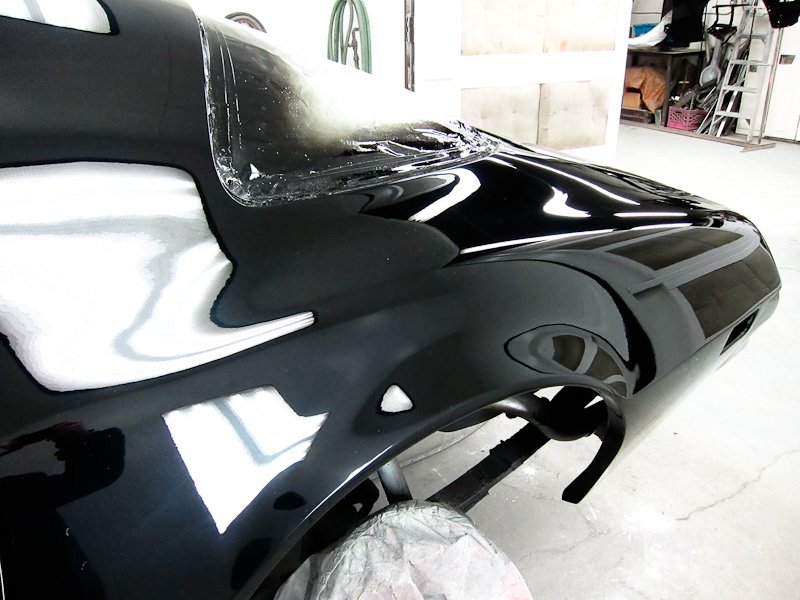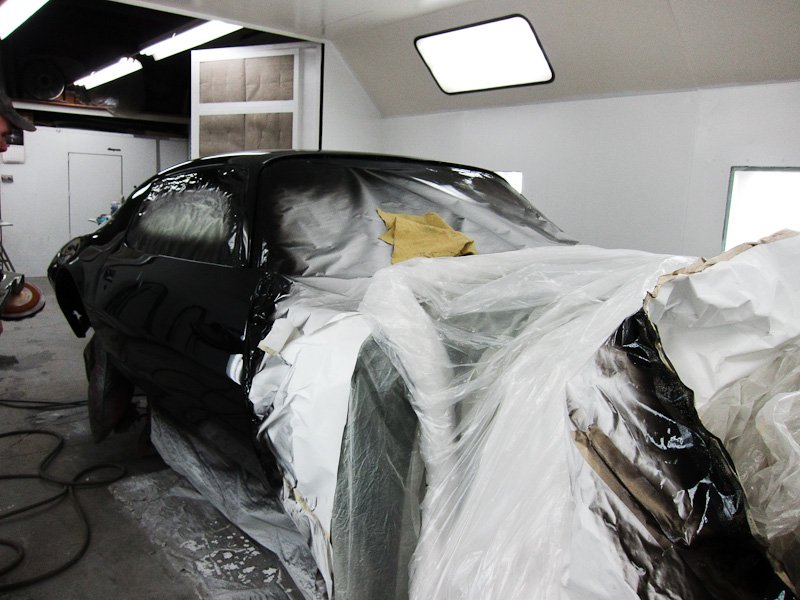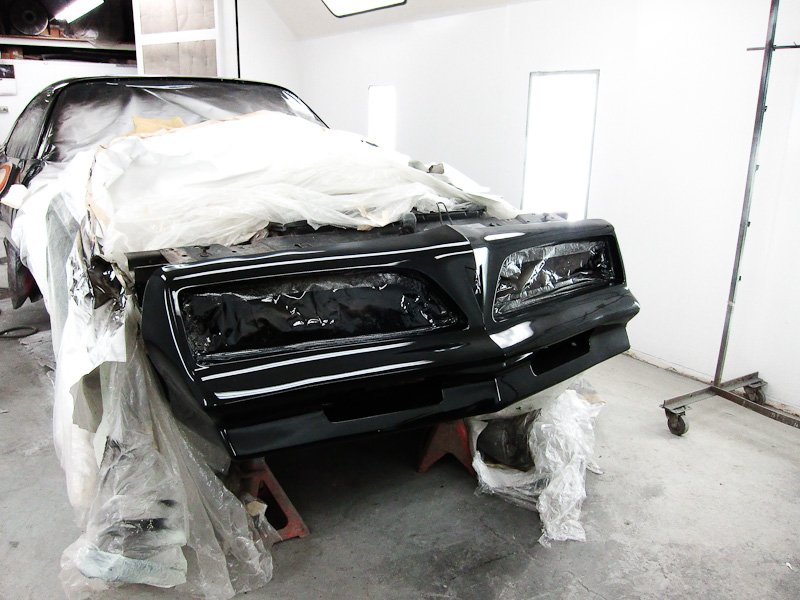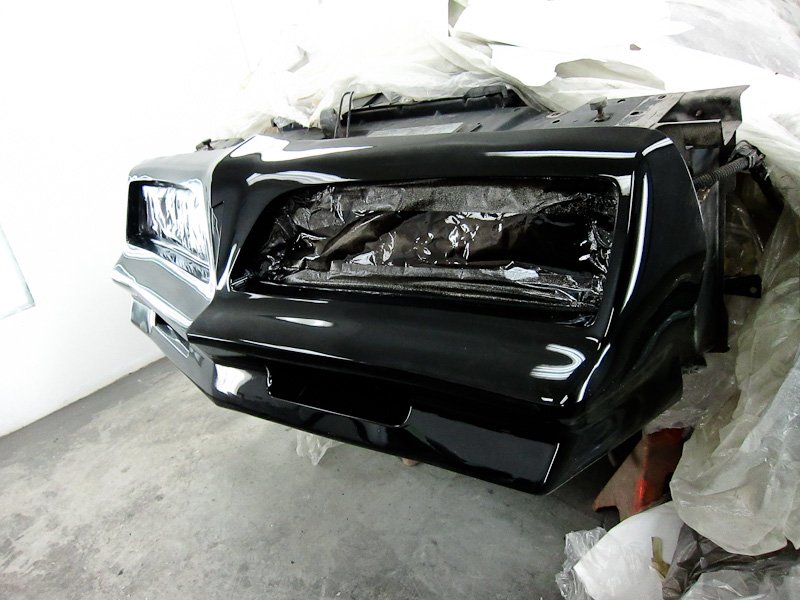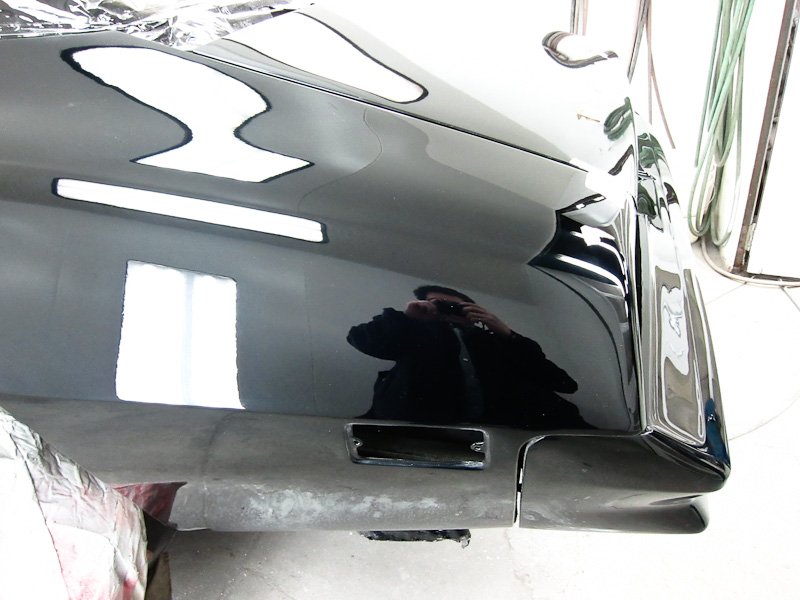 To say my mind was blown at this stage would be an understatement...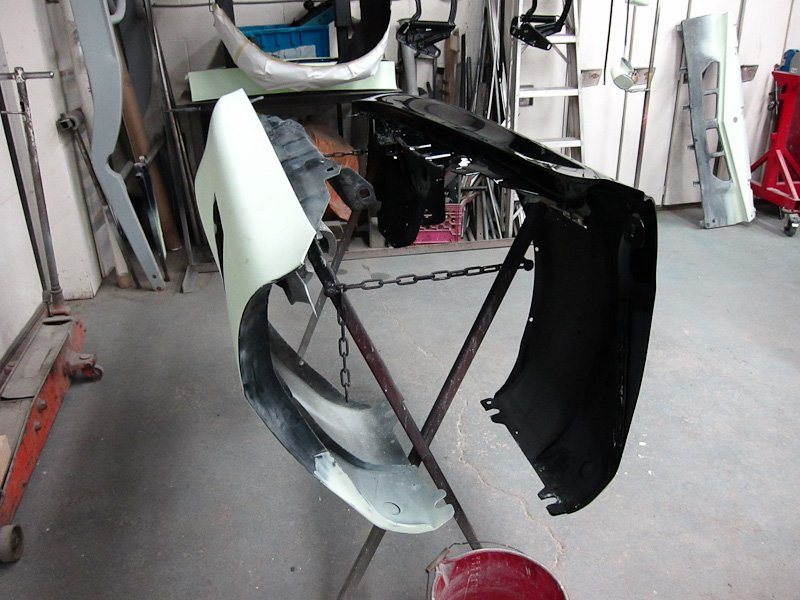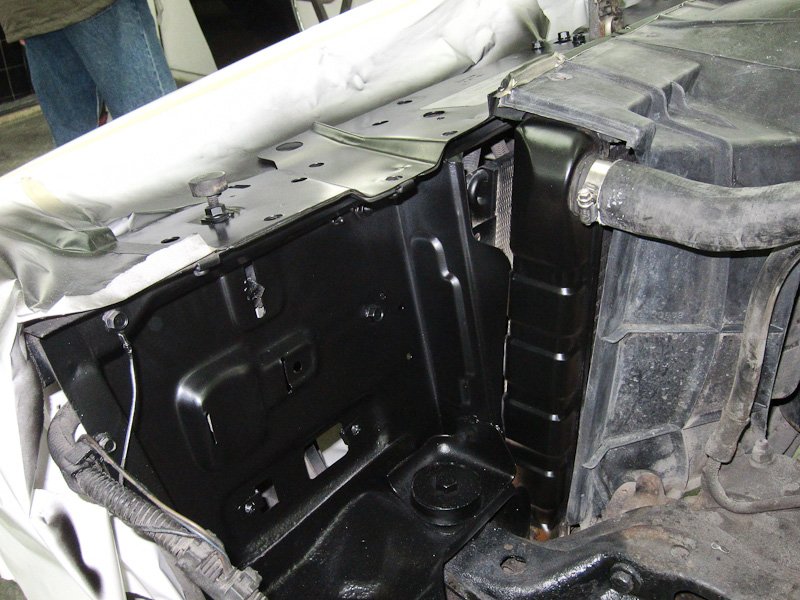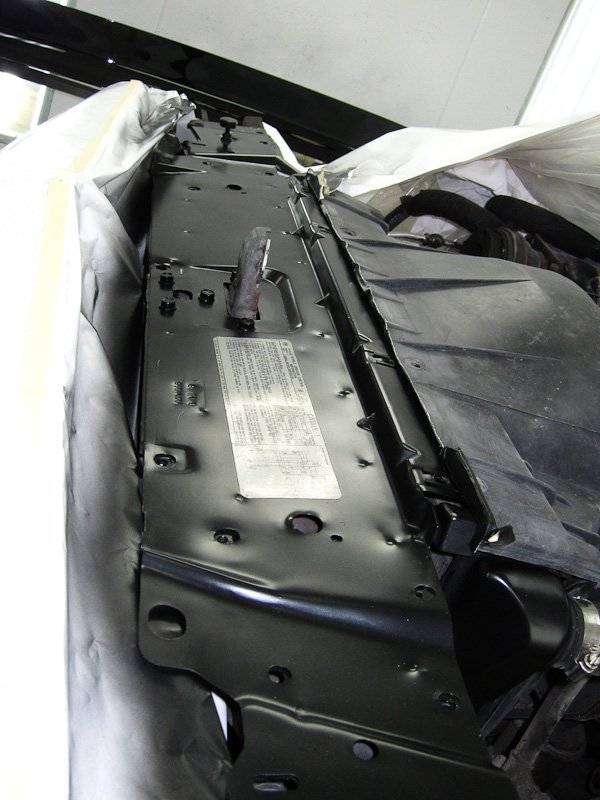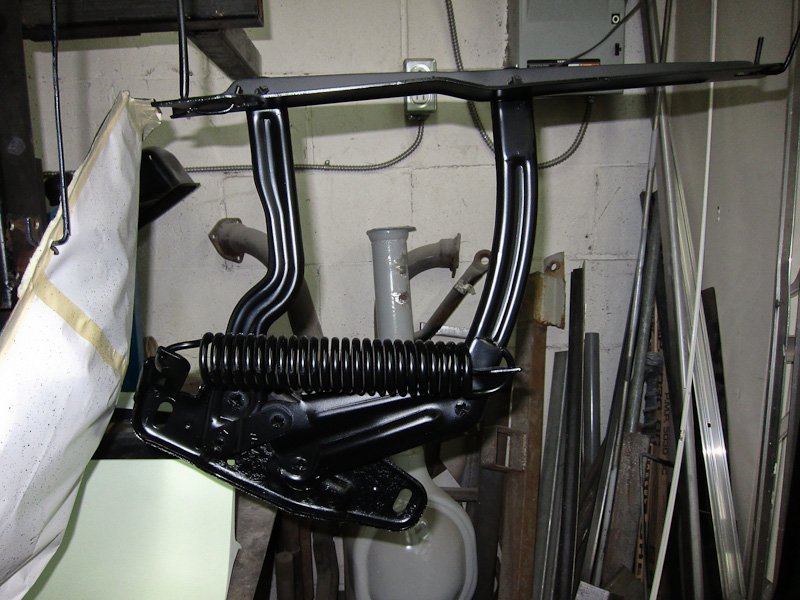 The kids approved. :-)
They also benefited from a personalized crash course on the subtleties of body work and polishing!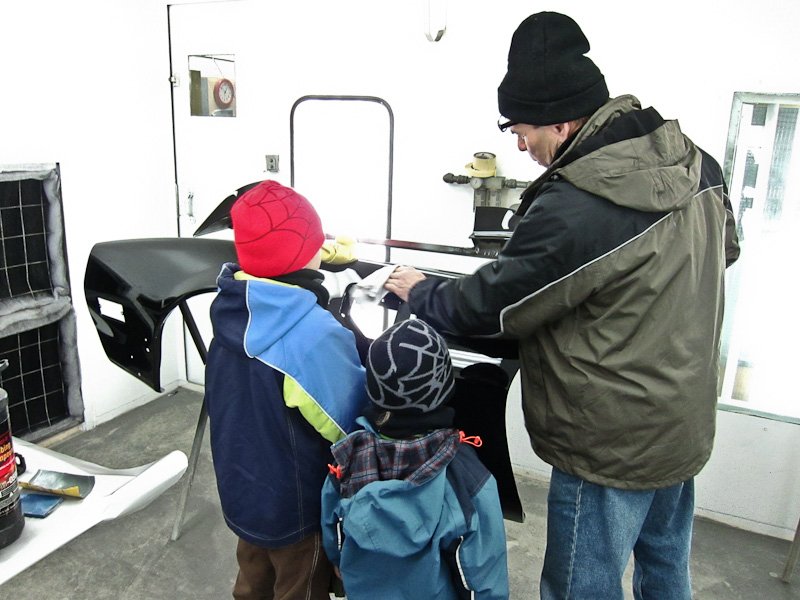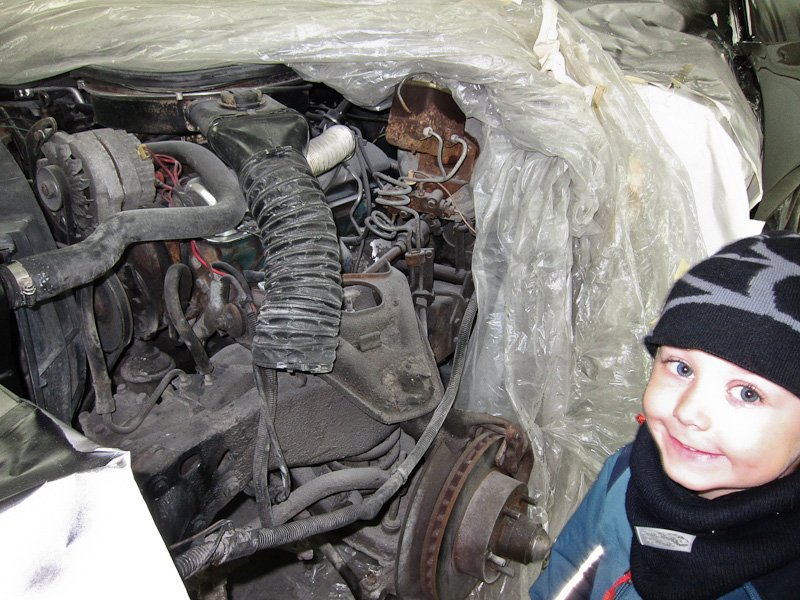 That underhood area is looking mighty cruddy in comparison! LOL!
Guess that will be another project over time. I can't imagine the additional expense that goes into a complete frame-off restoration, especially if you're getting someone as skilled as Dan to do it!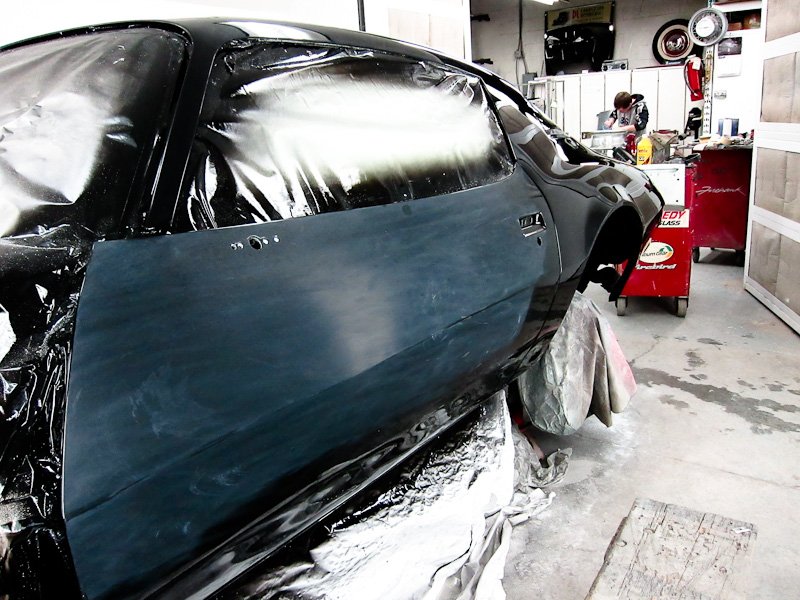 ---