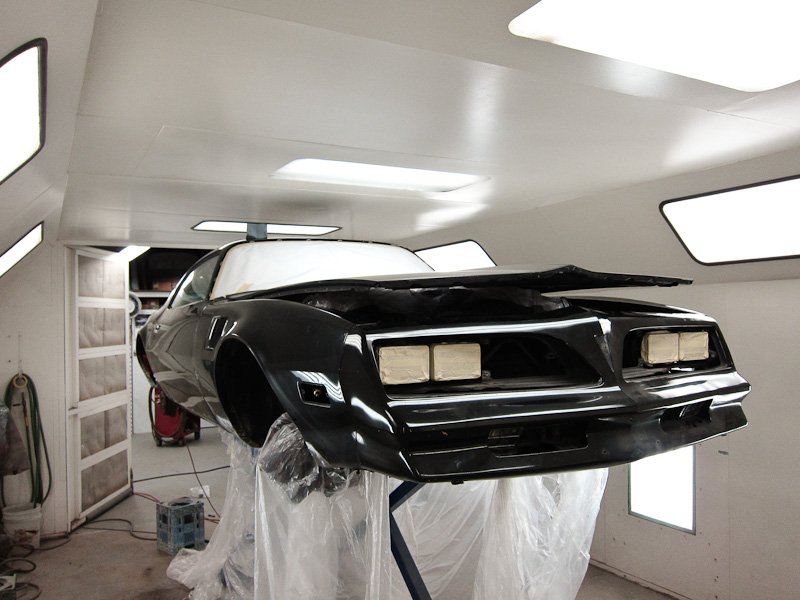 I have to admit that due to very aggressive work commitments I was not able to be present as often as I would have liked during the dismantling portion of this project. I even missed a lot of the custom fabrication that was required to successfully rescue all of the original body panels. It would have been more than I could handle, and I was just hoping it would get done as quickly as possible. Normally, I'd be obsessing over every detail here, but for some reason I completely trusted Dan and his choices/decisions as the work progressed.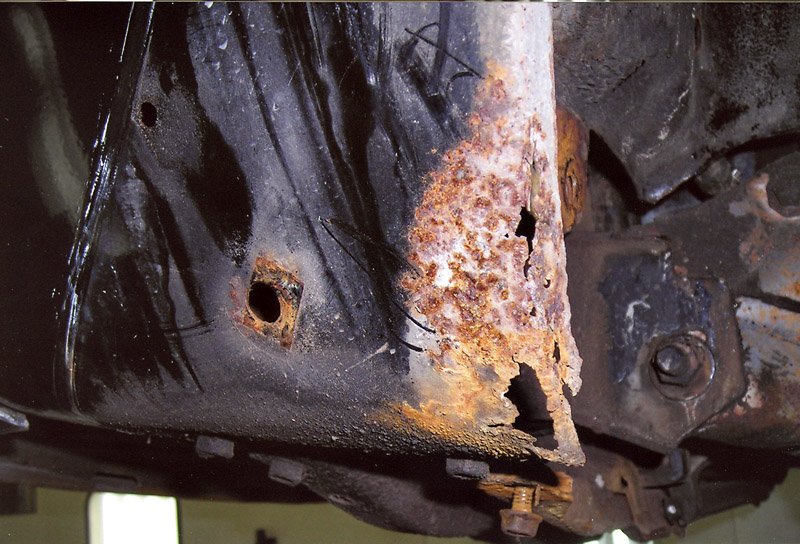 Besides the obvious issues that were visible when we inspected the car before the purchase, there were a few more surprises (as usual). For instance, beneath EVERY wheel flare was a good deal of rot. Again, not surprising for a 32 year old car, but disappointing to see nonetheless. Still better than most daily drivers out there, I guess.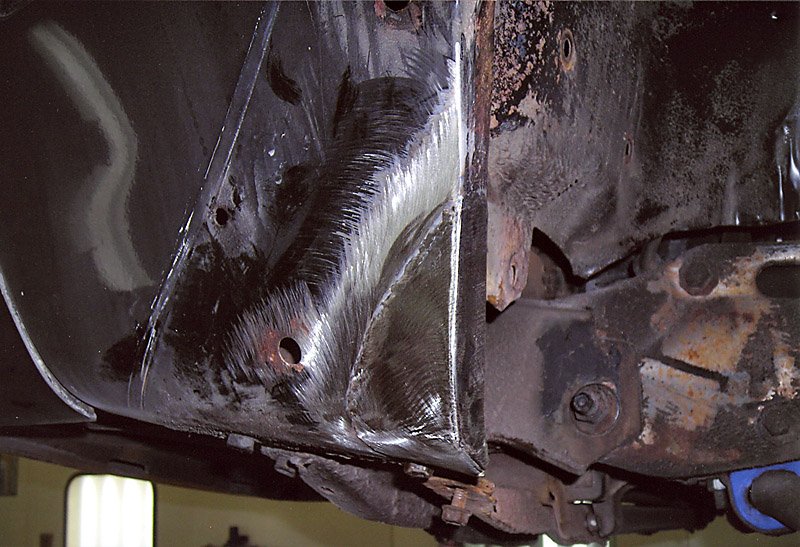 The thing with having a guy like Dan work on the car is, you know the end result is going to be legendary and accurate down to every possible angle, including thickness and even inner bracing!
As I mentioned earlier, there were some funky repairs on this car. After some initial digging in, there is something bizarre beginning to peek through on that driver's side fender at the bottom!!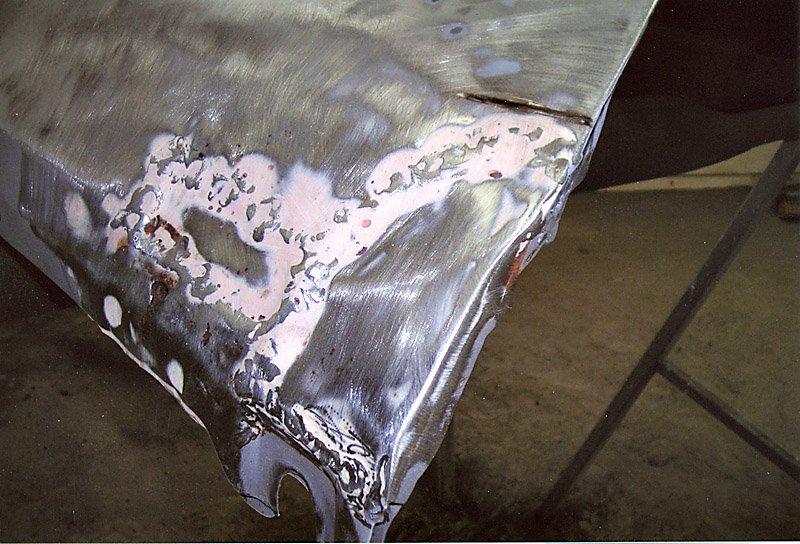 Behold the piecemeal patchwork on the front driver's fender... what in blazes was the other body guy trying to achieve here???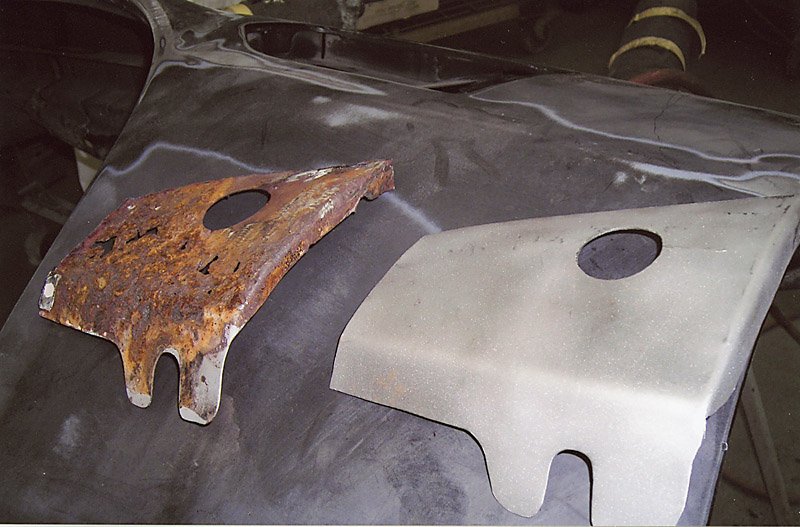 No worries... old junk cut out, new stuff duplicated, case CLOSED.
(just LOOK at the attention to detail here!!! Angles, curves, it's crazy!)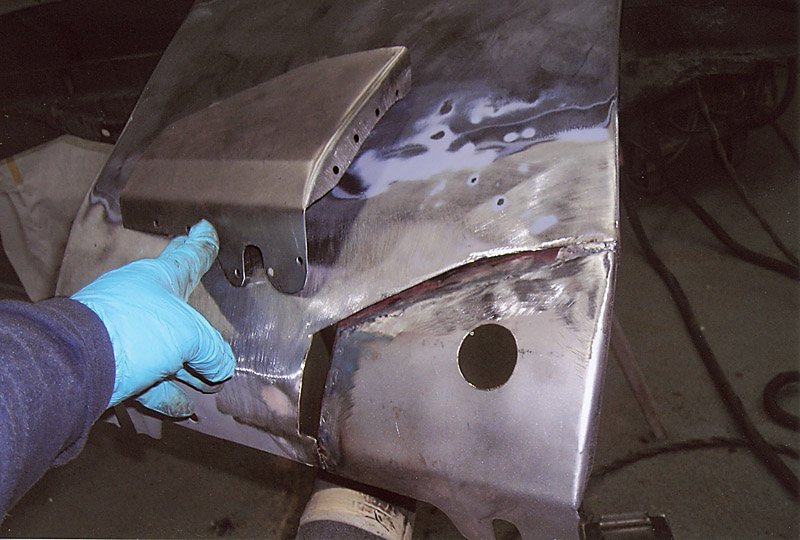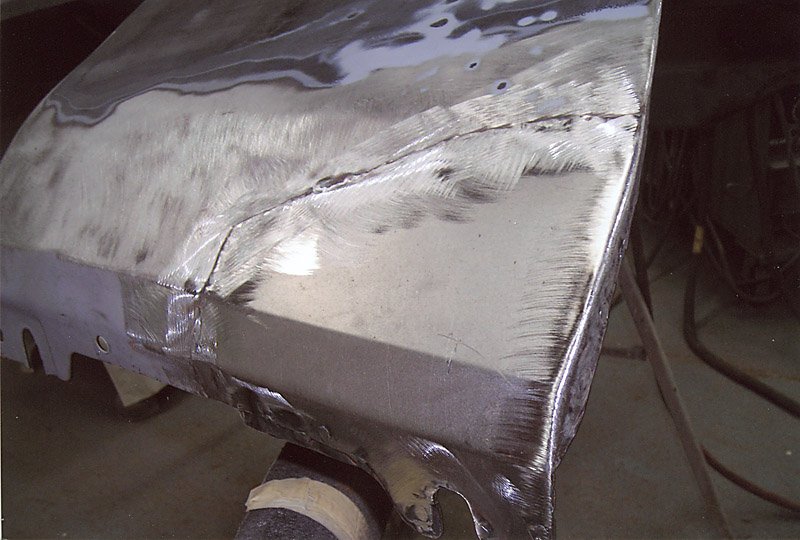 This is the driver's rear wheel well. A few surprises beneath this flare. It required a bit more in-depth repair work.
Some more head scratching on the driver's rear quarter... those edges don't look entirely confidence inspiring. Dan initially seemed unsure how to approach this... sometimes I think he does this just to tease me, I should have known he'd go digging in there anyway and discover something that would have to be fixed for the job to be done properly! LOL! So he did, and found more funkiness to address.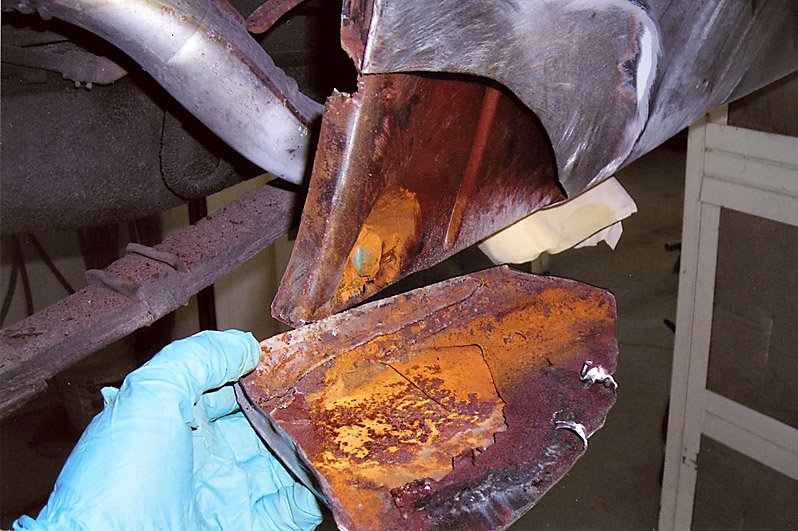 That's more like it! LOL!
We'll wrap up the driver's side with some cleanup work on the door jamb. I'm sure this side of the car could tell some interesting stories, if it could talk!