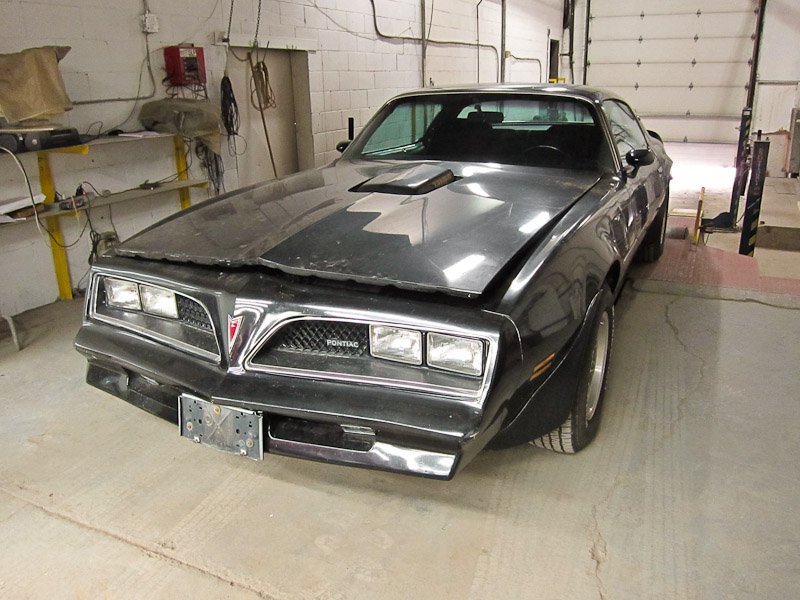 By the time things got settled with respect to the car's registration and the shipping, it was end of September. Here it is, looking not-so-sexy in the arrival docks of the restoration shop. Kind of sad looking... sort of tired.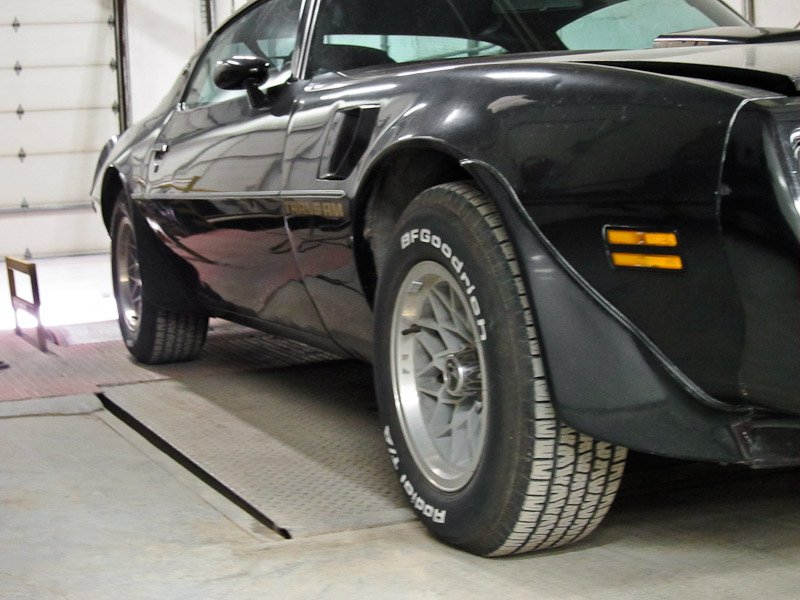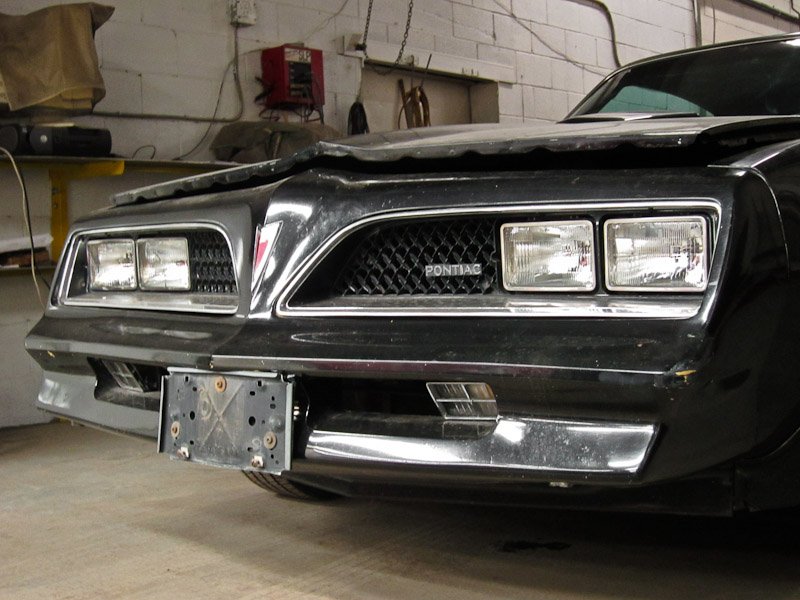 As I mentioned earlier, a million dings and scratches on top of some VERY tired paint. Of course, the car is a solid 10 years older than my other Trans Ams but mileage-for-mileage, I have to give myself some credit for how my other cars look with nearly twice the mileage on them (including my other '78, with twice the mileage). This was certainly going to cost me big $$.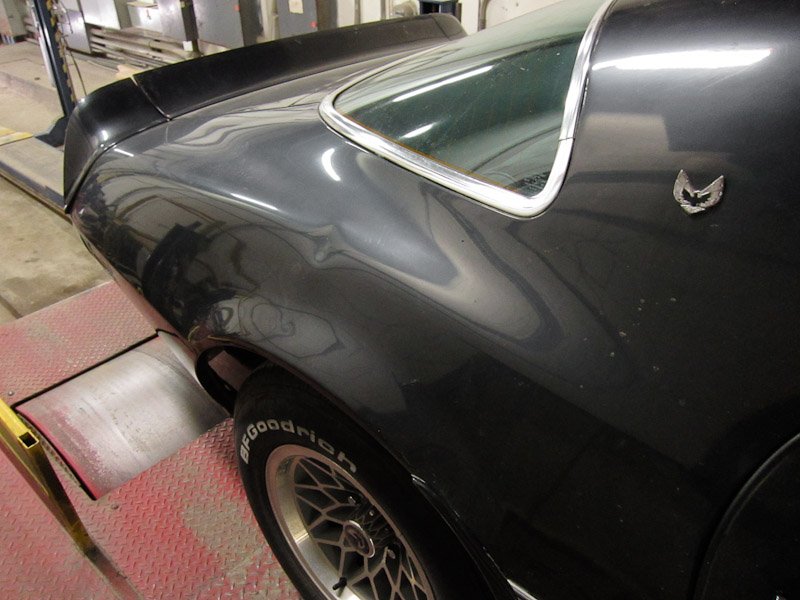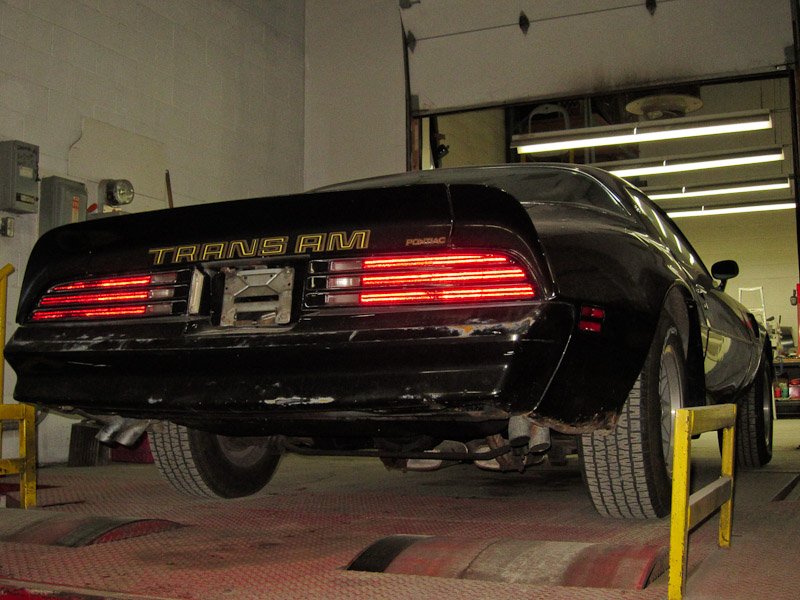 Life is full of surprises, some good some not so good...
The good: the rust proofing and leaks had really preserved the underbody of this car... you can clearly see the factory red primer underneath, and the exhaust is intact (including the original catalytic converter!).
All the 4 speed hardware is present and functional, as well as some special little tidbits like those small frame-to-A-arm braces that were only on the WS6 cars... no wonder I'd never seen one on my other '78!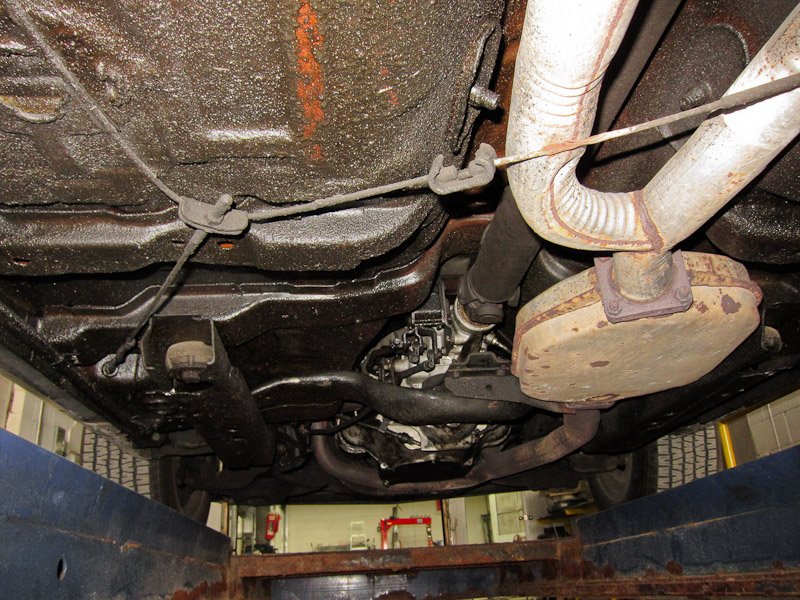 Did I mention this car is ultra quiet ?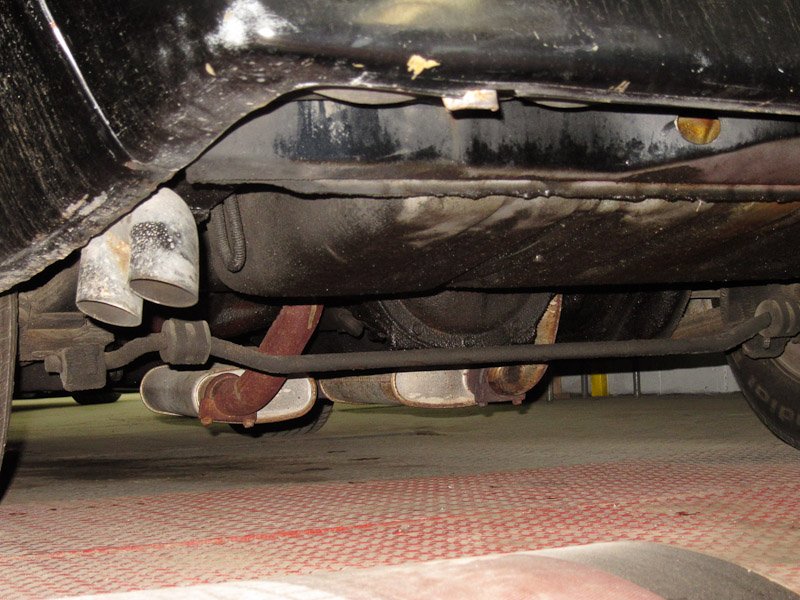 Some nice frame rails under there!! I can't believe this is a Canadian car, but that's what you get for proper rustproofing and winter storage! It's not pretty but it does the job!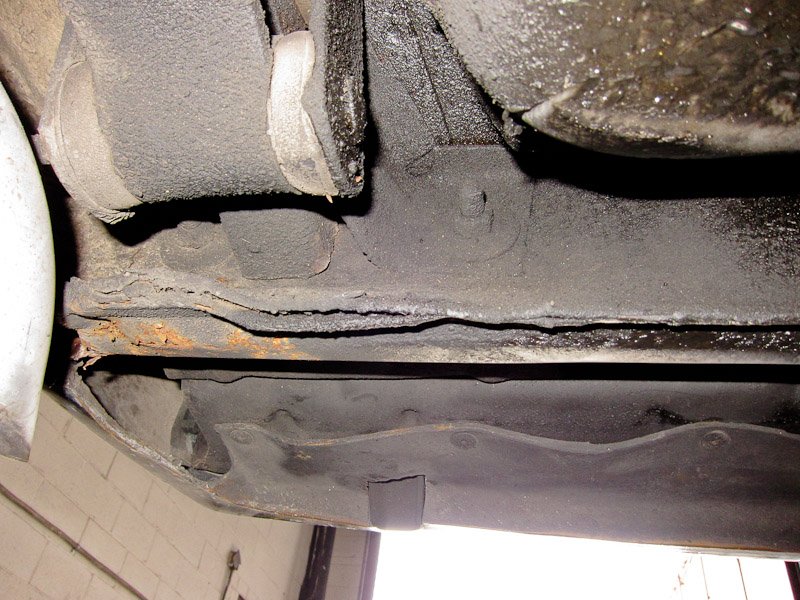 And there is that tail panel rust. You just can't avoid this with these cars, it seems!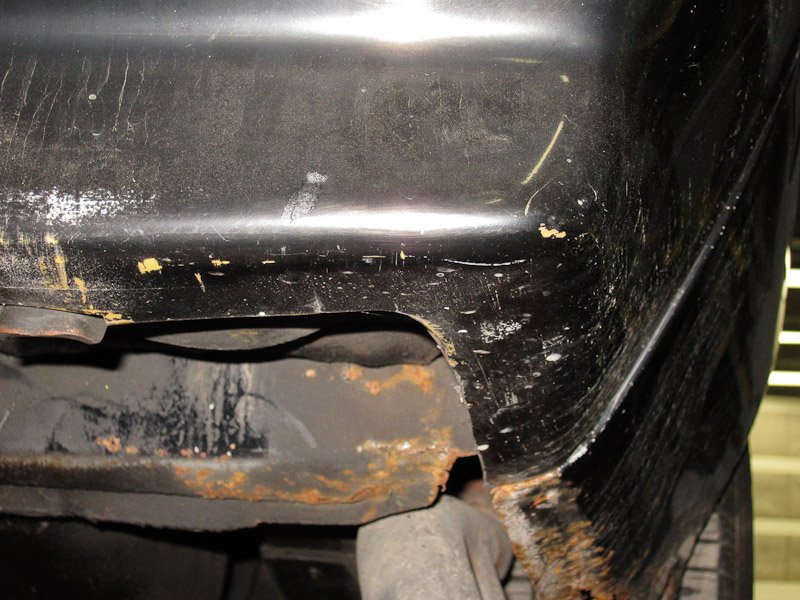 Alright, Dan, time to cut loose on this beast!